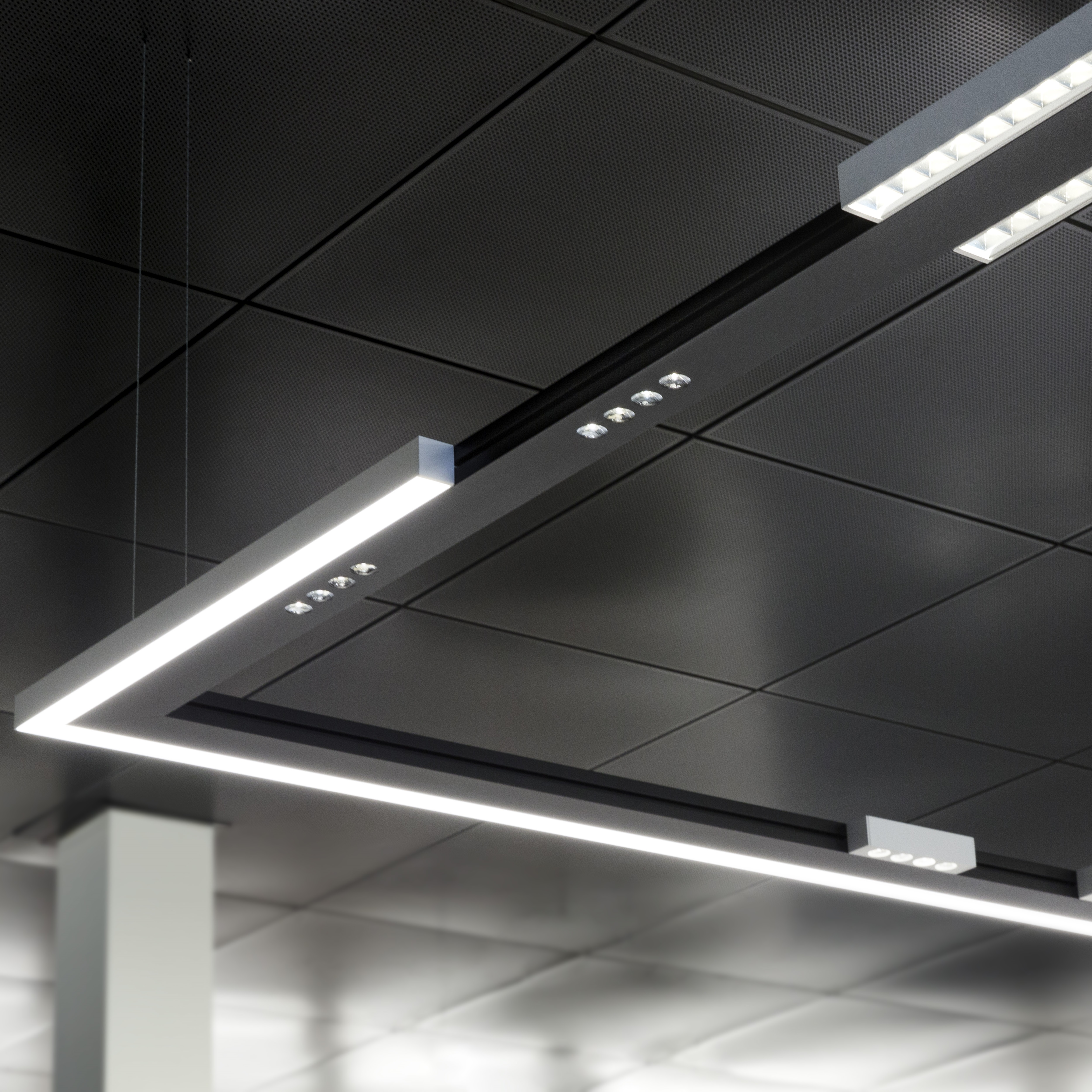 With the Twinline, Multiline raises the bar once again for the development of fully customizable luminaires. This custom-made system is part of the Rekta 30 product family and offers the customer the option to freely choose all the modules of the luminaire. Twinline owes its name to its symmetrical build and is suited for both surface-mounted and pendant installation. The luminaire consists essentially of a base profile (60x30mm) and (continuous) side profiles (30x30mm).
The base profile harbours the electronic components and can also be used for the integration of linear LED modules for indirect lighting by pendant installation. Accent lighting is made possible by downlight modules and adjustable surface-mounted or recessed spot lights. Customers can choose any desired length for the side profiles, which are then attached to the base profile. These side profiles can be equipped with both linear LED modules and downlight modules. The dynamic lighting design makes it possible to create and combine functional and accent lighting. A satin LED diffuser or a VDT louvre (UGR <19) are both available options for the light distribution.
In order to offer the customer the necessary flexibility and freedom in terms of design, we even provide the option to combine different RAL colours for the base and side profiles. Twinline is especially suited for application in office environments as well as in other private and public areas.