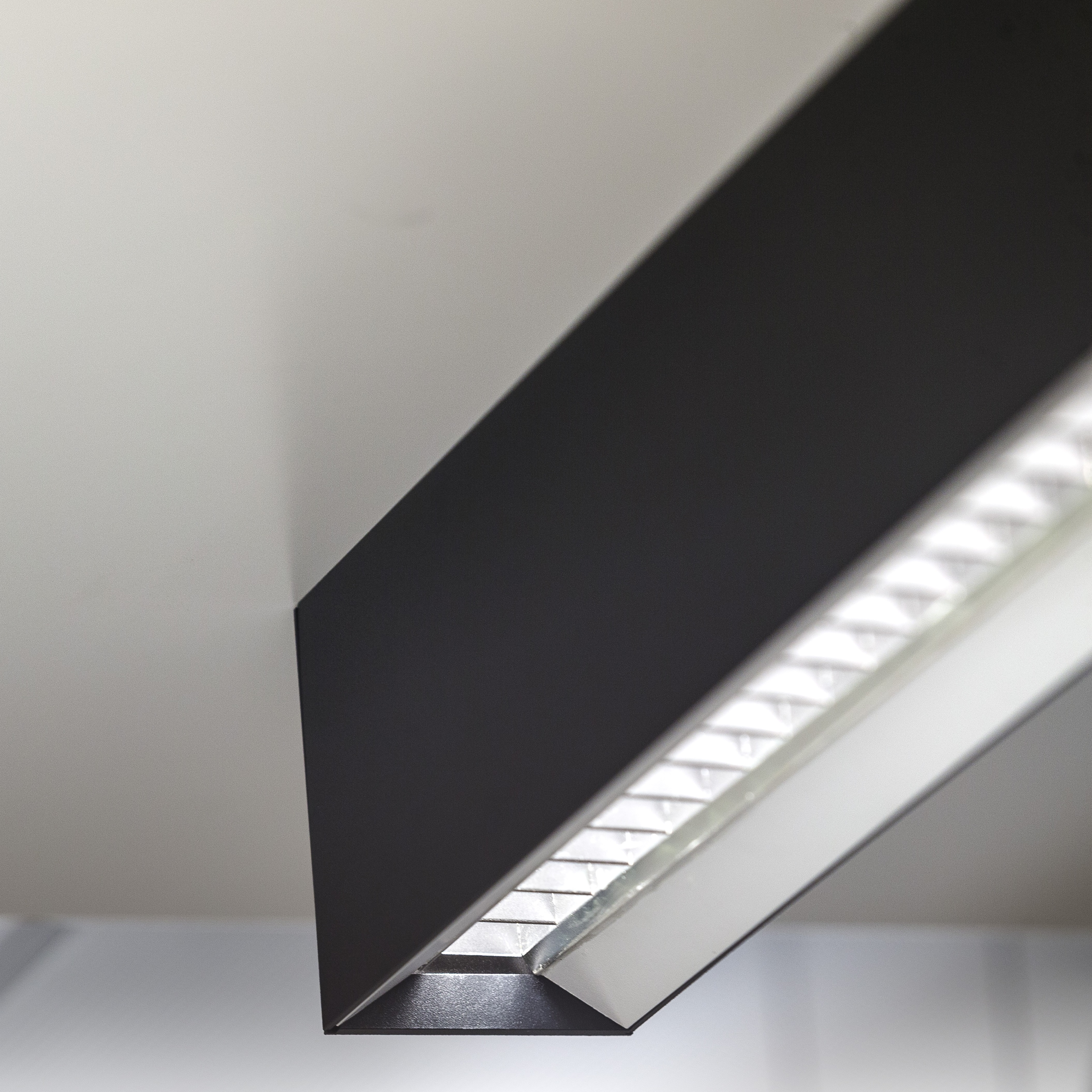 With the Hideline, Multiline has developed an innovative lighting profile which focuses entirely on the specific functionality and needs of an environment. This unique luminaire has an inner profile, in which the lighting module is hidden. As a result, high visual comfort is always guaranteed with the Hideline.
The luminaire is suitable for recessed, surface-mounted, pendant and wall-mounted installation. The dimensions of the base profile are 65x65mm (direct lighting) or 65x90mm (direct/ indirect lighting). Next to the use of a satin LED diffuser or a VDT louvre (UGR<19) for direct lighting, it is also possible to opt for lenses with a narrow, wide, asymmetric or double asymmetric beam angle. The option to choose between several lenses is a first in Multiline's extensive range. A satin LED diffuser is always used to create indirect lighting. The integration of downlights and/or a 3-circuit track for adjustable spot lights is also possible. The flexible design allows the creation and combination of both functional and accent lighting.
In order to offer the customer the necessary flexibility and freedom in terms of design, we even provide the option to combine different RAL colours for the base and inner profiles. The Hideline is especially developed with retail projects in mind and is also perfectly suited for application in other private and public environments.